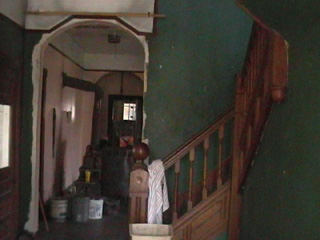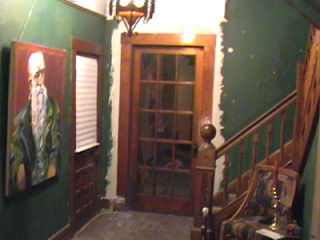 Original archway allowed valuable heat to escape up the two story foyer to the top floor.
After discovering an antique heart pine French door in the attic, I installed it in the archway. I then re-lathed and plastered up the archway above the door. This photo is before final wall prep and paint.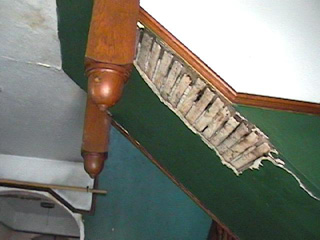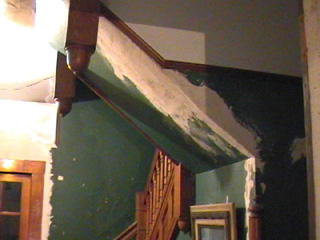 Plaster damage underneath staircase.
After plaster and lath repair.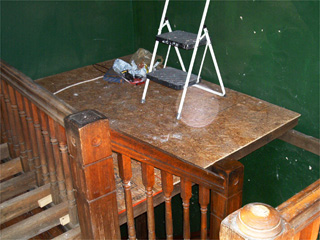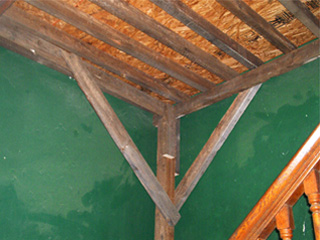 I had to build this crude scaffolding in order to reach the high ceiling over the stairway.
Fortunately we had to endure this intrusive contraption for only two weeks.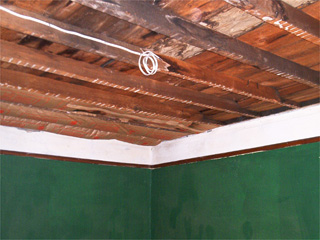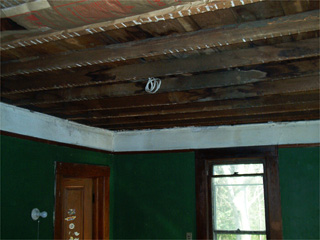 This is a shot of the ceiling joists after pulling down all of the plaster and lath. Normally I would have repaired the plaster but it was damaged too much from previous water damage and needed to be done quickly.
I also took the opportunity to install ceiling insulation as well as wire up a central light fixture. The light will come on with the downstairs light and is controlled by the original switches upstairs and down.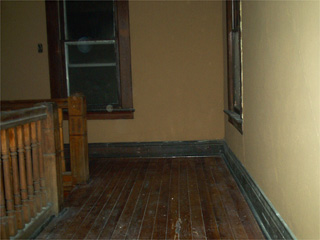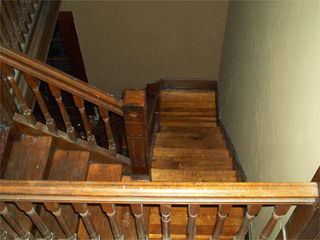 The photo is taken from the hallway looking into the upstairs foyer. The floors have been refinished but are still a little dirty from the drywall.
Here is a shot from the top of the staircase looking down. The color we chose for the foyer is suede and we are pleased with the way it turned out.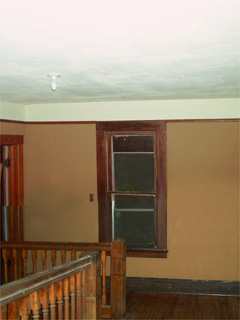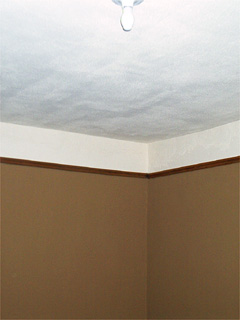 This photo shows the newly installed drywall on the ceiling. I textured the paint with sand to replicate the look of plaster.
The light fixture I installed is temporary until we look for just the right one for this room. We hope to find one soon.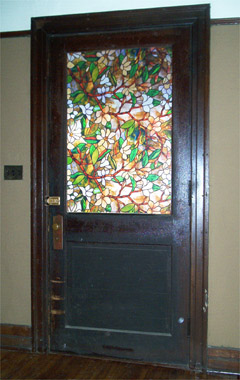 We decided to install a plastic overlay with a magnolia stain glassed look instead of curtains.